Marcy Reynolds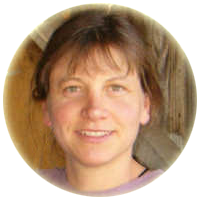 Marcy Reynolds is a long-time student of holistic health having taught yoga, meditation, nutrition and western herbalism. Chronic Fatigue led her to the self-healing practice of Qigong which has been instrumental in her recovery and continues to bring depth, peace and healing to her life and the lives of those who practice with her.
Marcy has studied with a number of Chinese and American Masters in a variety of traditions. Since she began teaching qigong in 1997, her group classes and individual sessions have reflected this eclectic training while emphasizing Dr. Bingkun Hu's teachings and Wild Goose (Dayan) Qigong.
Marcy's classes and workshops are suitable for those at any level of experience. Marcy also offers private individual Qigong sessions by appointment on a dana basis. She can be reached via email at or by phone at (831) 512-9331.