Ty Stone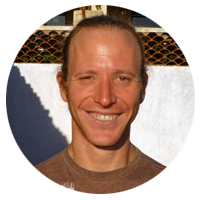 Ty Stone has been a been a student of natural healing and alternative medicine most of his life.  An early encounter with natural medicine during his teenage years in Zimbabwe awakened in him a desire to help others heal.  After extensive exploration of a variety of healing modalities, he discovered qigong and recognized the profound potential of this ancient healing science.   It is his sincere belief that qigong offers the best method to empower everyone for self healing and natural balance.  
Ty has had the opportunity to explore the world of qigong under the guidance of several Chinese masters.  Since 1998, Ty has been a student of Medical Qigong Master, Bingkun Hu. His personal style of instruction focuses on the Wild Goose (Dayan) Qigong system, as taught by Bingkun Hu.  For over a decade Ty has studied and guided others in the effective use of Traditional Chinese Medicine, Herbal Medicine, Daoist Alchemy, Buddhist Meditation, and other healing modalities.   He completed a Masters of Traditional Chinese Medicine at the Oregon College of Oriental Medicine in Portland.  
Ty's classes are open to everyone and are suitable for all age groups and fitness levels.  He is also available for individual instruction. His website is qiplay.net and he teaches at Lumeria. Please email him at taiseyes@aylateva.com for a current class schedule or more information.